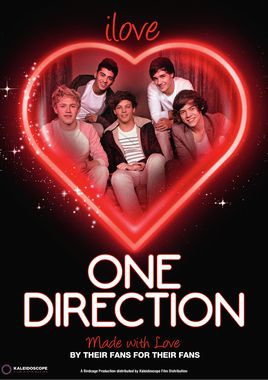 Discover why One Direction is the biggest boy band in the world right now, featuring interviews with Simon Cowell, Nicole Scherzinger, the band and their fans, along with rare footage.
One Direction are the biggest boy band on the planet. This seemingly unassuming group of lads from the UK have done what other artists can only dream of – they've reached the top and they have every intention of staying there. But what makes Harry, Liam, Niall, Zayn and Louis so special, gaining the admiration of millions of fans the world over?
This programme features unique, personal interviews and gets up close and personal with each of the boys. We also discover the most dedicated One Direction fans from all corners of the globe – From the UK to USA, JAPAN, to GERMANY.
Cast: One Direction & Fans