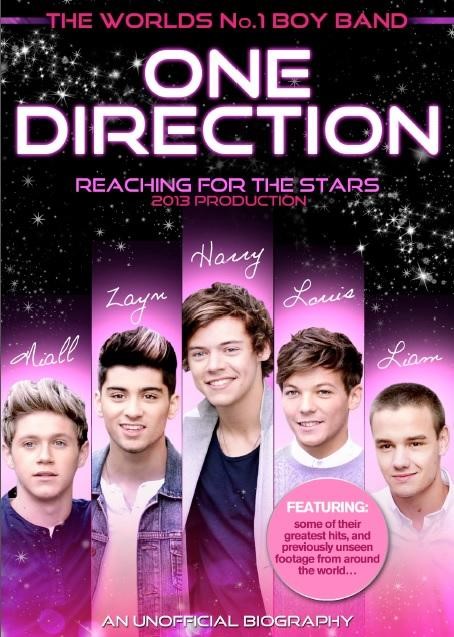 One Direction: Reaching for the Stars Part 1
With previously unseen footage and performances from their 2013 world tour, this tribute charts their meteoric rise to fame, giving insight into their personal lives and what makes them tick.
This is the story of how five gorgeous boys from the UK, are taking the world by storm – Harry Styles, Niall Horan, Zayn Malik, Louis Tomlinson, and Liam Payne.
Featuring exclusive footage and interviews, the programme charts their extraordinary journey, and conquering of America – echoing The Beatles story, 50 years earlier.
As One Direction spearheads the new British invasion in the US with their feel-good music, insiders reveal how Simon Cowell has guided their meteoric rise – since their very first explosive appearance on The X Factor.
The programme also explores what makes the pop idols really tick; highlighting secrets behind their individual personalities – and why their romances continue to make headlines everywhere.
As their pop fairytale unfolds, we ask "What's next?" for the boys who seem to have it all.
Their top hits like ", That's What Makes You Beautiful", "Live While We're young", "Little Things" and "Kiss You", are all featured, making this a "must have" show, for One D fans all around the globe.