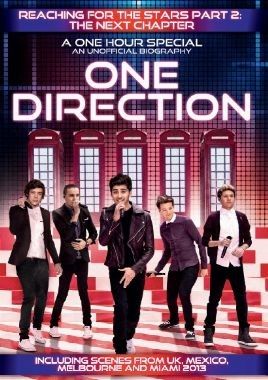 The sequel to One Direction: Reaching for the Stars, following the most popular boyband in the world on the second leg of their international tour.
With their phenomenally successful 'Take Me Home' tour ensuring that One Direction continue to dominate the music landscape, this 60 minute special gets up close and personal to see how the boys' lives have been transformed over the last three years. 
From screaming teenage mania in Melbourne and Mexico, swimming pool antics in Miami, to the release of their big screen 3D movie.