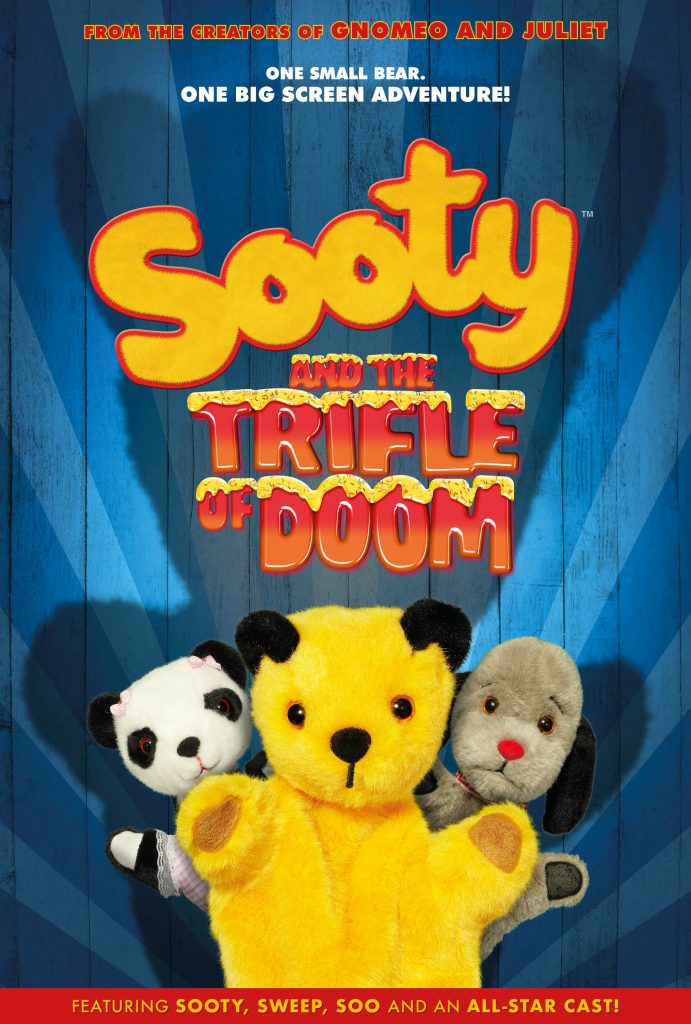 Sooty and the Trifle of Doom
Sooty, Sweep and Soo – stars of the world's longest running TV show – embark on a rollercoaster adventure in their first live-action feature!
Lovable characters Sooty, Sweep and Soo, set out on a hilariously doomed road trip, in this exciting new family adventure from the creators of Gnomeo and Juliet.
Having promised to find missing royalty, the King and Queen Teddies, and return them home to Blackpool in time for a very special Teddy Bear's picnic, Sooty and the gang embark on a madcap journey across the country, coming face-to=face with none other than Sooty's arch enemy, the Colossus of Crime along the way. Up to his usual tricks, Colossus has stolen a priceless diamond from a local museum… a diamond that inadvertently ends up in a tray of trifles that Sooty has collected for the famous picnic!
Incorporating film parodies of everything from Night of the Living Dead, to Top Gun and The Greatest Showman, Sooty and the Trifle of Doom is a spectacular treat, full of fun and laughter for all the family, packed with slap-stick humour, cream-pies, gallons of trifle, and a whole heap of Sooty's unique magic.
Director: John Stephenson
Producer: Richard Cadell, Simon Wright
Production Year: In pre-production | Delivery: Q2 2022