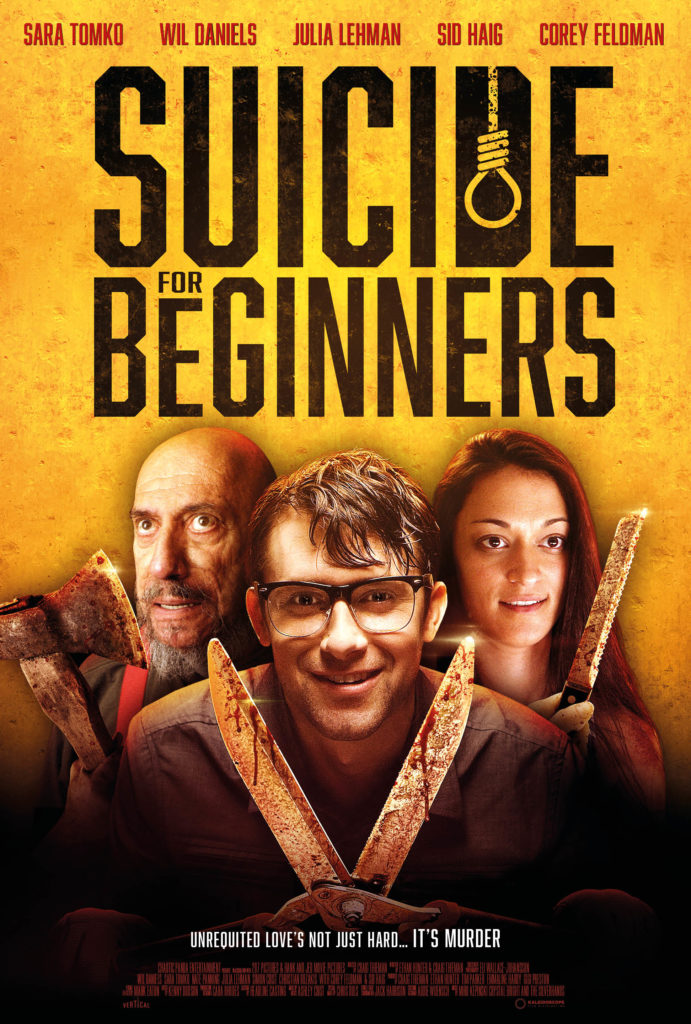 Unrequited love takes a deadly turn in this delightfully unhinged comedy-thriller.
Unlucky in love and insecure, disillusioned Garrett is dead set on murdering the unrequited love of his life, Mia. But things spiral out of control after coming face to face with his victim, leading down the unexpected path to becoming a deranged, but incompetent, serial killer. It turns out that writing the perfect suicide note isn't easy. Murdering a garage full of people is also pretty hard. But getting your victims to like you while you kill them, that's the trickiest part of all.
Delivering a remarkable blend of comedy and darker moments, Suicide for Beginners also stars the late Sid Haig in one of his final roles.
Producer: Ethan Hunter, Tim Parker, Gigi Preston, Craig Thieman
Cast: Corey Feldman (The Lost Boys, The Goonies, Stand By Me), Sara Tomko (Once Upon A Time, Sneaky Pete), Julia Lehman (Modern Family, Narcos: Mexico), Sid Haig (The Devil's Rejects, House of 1000 Corpses, Kill Bill Vol.2)