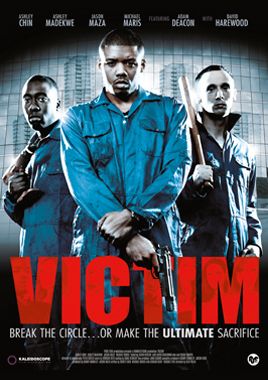 A career criminal breaks free from his gangland life only to find himself the target of retaliation.
Tyson (Ashley Chin), Mannie (Jason Maza) and Jason (Michael Maris) grew up together in a tough inner-city world, where no one could be trusted and everyone was out for themselves.
With opportunities limited, it's crime that pay the bills.  For Tyson, it's not about living the lifestyle, it's about supporting his little sister, Nyla (Letitia Wright), through school and paying off his mum's gambling debts.     
When he meets Tia (Ashley Madekwe), she helps him see there are other ways to escape the cycle of poverty.  But with a final job promising a big pay day, Tyson is caught between doing what he knows best, or choosing to do what he knows is right.  He's about to discover that it isn't where you start from, it's where you end, and that only he can decide who will be the real victims of his actions.
Victim is a powerful powerful thriller about justice, society, self-respect and redemption.  It co-stars Ashley Medekwe of CBS series "Revenge" and 2012 Golden Globe winner, David Harewood.
Producer: Danny Donnelly, Jason Maza
Writer: Ashley Chin, Michael Maris
Cast: Ashley Chin, Jason Maza, Ashley Madekwe, Michael Maris, Adam Deacon, David Harewood, Leititia Wright, Shanika Warren-Markland