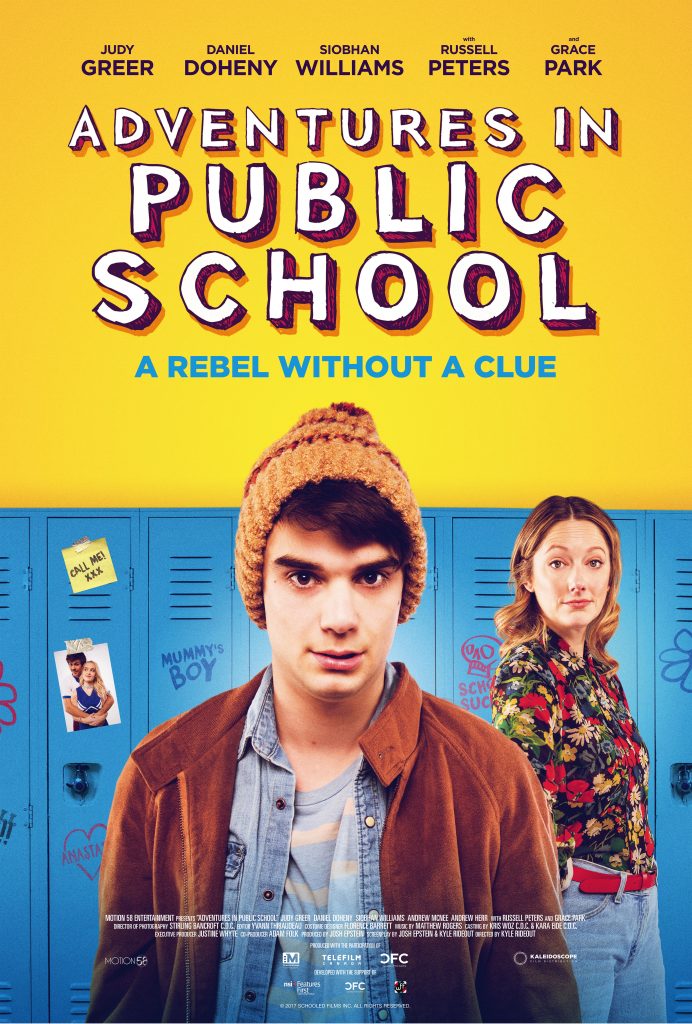 Adventures in Public School
A socially awkward home-schooled kid forces his way into public school against his suffocating but loving mother's wishes.
When Liam (TIFF Rising Star Daniel Doheny) spots one-legged beauty Anastasia during a visit to his town's local school, he's instantly hooked. Determined to find a way of getting closer to her, and fed up with his sheltered existence, Liam persuades the principle and his mom, Claire (Judy Greer), to give him a chance to try out high school life for himself.
As her beloved son navigates a new and unfamiliar world of sex, drugs and social studies, and struggles to impress a girl who doesn't even know he exists, his mom/best friend decides it's time to teach him the ropes of teenage rebellion.
Producer: Josh Epstein (Eadweard) Co-Producer: Adam Folk (Cold in July, Bushwick) Executive Producer: Justine Whyte
Cast: Judy Greer (Jurassic World, Ant-Man, Dawn of the Planet of the Apes) Grace Park (Battlestar Galactica, Hawaii Five-O), Siobhan Williams, Russell Peters, Andrew McNee, Daniel Doheny (Netflix's Alex Strangelove).