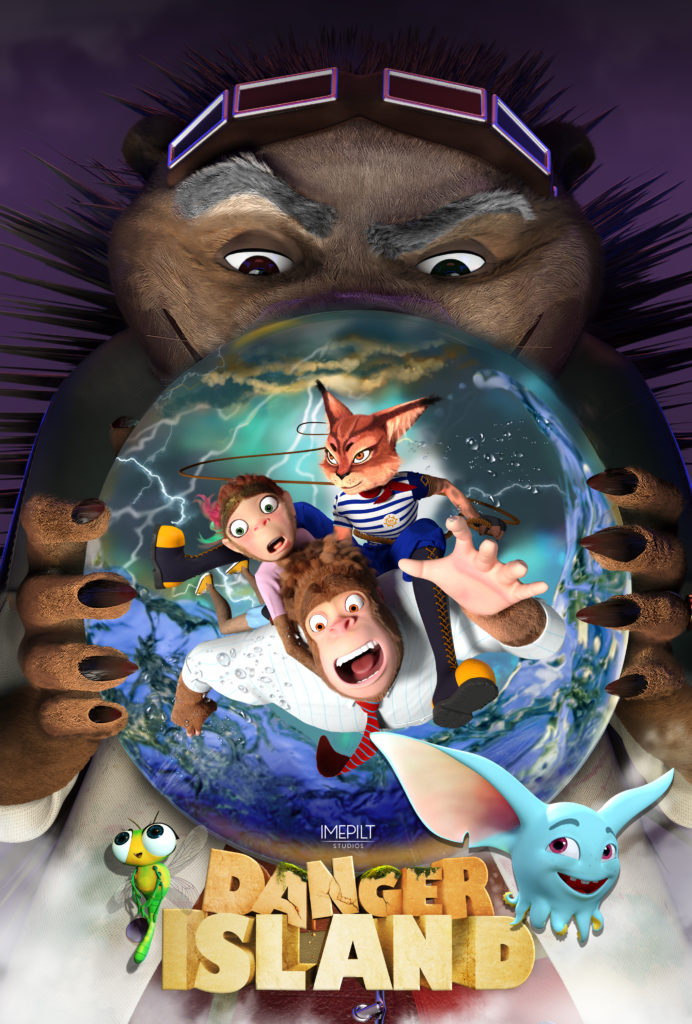 A teenage climate activist faces down a power-mad weather scientist, in this powerful, action-packed adventure from the co-writers of Disney's live action epic Mulan, and the hit TV series iZOMBIE.
16 year-old climate activist, Hanna, works tirelessly to raise climate awareness and fight against global warming, but the last person listening to her warnings is her own consumerist father, Tim. Yearning to be understood, Hanna runs away from home to the far-flung island home of her idol, eccentric weather scientist, Dr Kaos. But the meeting of these two like-minded thinkers takes a deadly turn when Hanna realises Kaos' dark plan for ending the world crisis once and for all.
A suspense-filled, big-action adventure with a powerful message at its core: can the family put their differences aside in order to save the world from Dr. Kaos, and his cataclysmic storm of Armageddon?
Director: Sofia Savenko & Sten-Ingvar Lainjärv
Producer: Almondi Esco, Barrett Garese, Adam Simon, Marita Liivak, Gretel Aess, IMEPILT Studios Production
Cast: Richard Ayoade (The IT Crowd, The Lego Movie 2, Paddington 2), plus further A-List casting in progress
Production Year: In Production