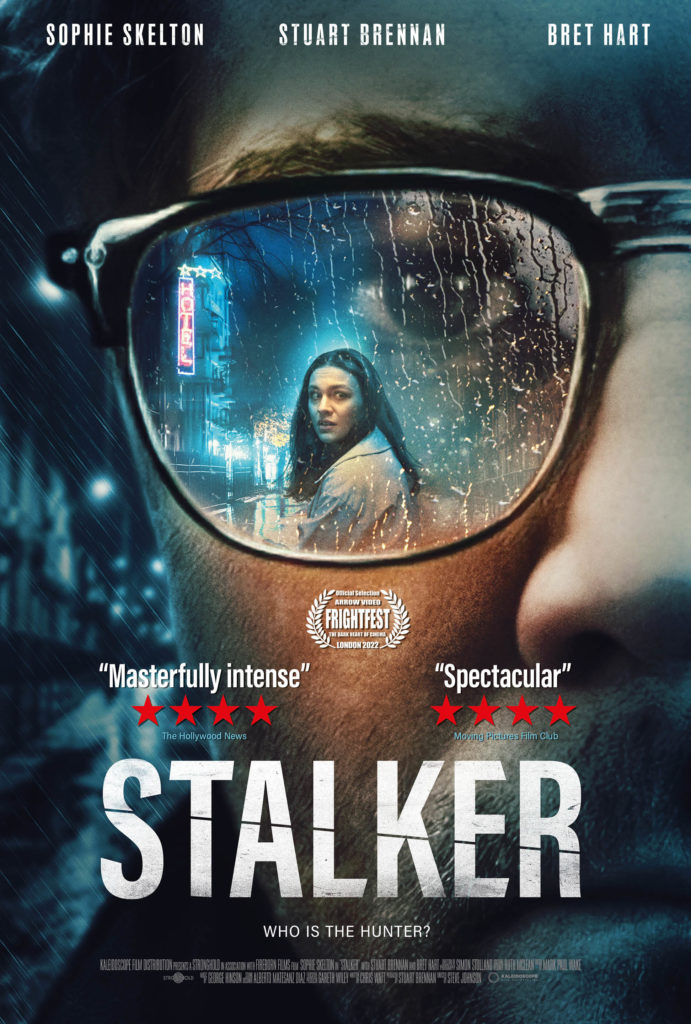 A young horror actress is forced to face a sinister stranger in this high-tension, atmospheric thriller starring Sophie Skelton (Outlander) and BAFTA-winning actor Stuart Brennan.
Returning to an eerily empty hotel after a day of filming, young actress, Rose Hepburn, finds herself suspended on the twelfth floor of an old freight elevator, trapped dangerously high with an unwanted companion. Left with no phone signal as a storm approaches, and with no other way to reach hotel staff, tensions escalate and suspicions rise when Rose discovers the identity of the mysterious man is Daniel Reed, a camera operator who is seemingly obsessed with her.
A fascinating, slow burn horror, showcasing spectacular performances from leads Sophie Skelton and Stuart Brennan, and featuring wrestling legend Bret Hart.
Director: Steve Johnson (Convergence)
Producer: Stuart Brennan, Gareth Wiley (Vicky Cristina Barcelona)
Cast: Sophie Skelton (Outlander, 211), Stuart Brennan, Bret Hart (WWE)