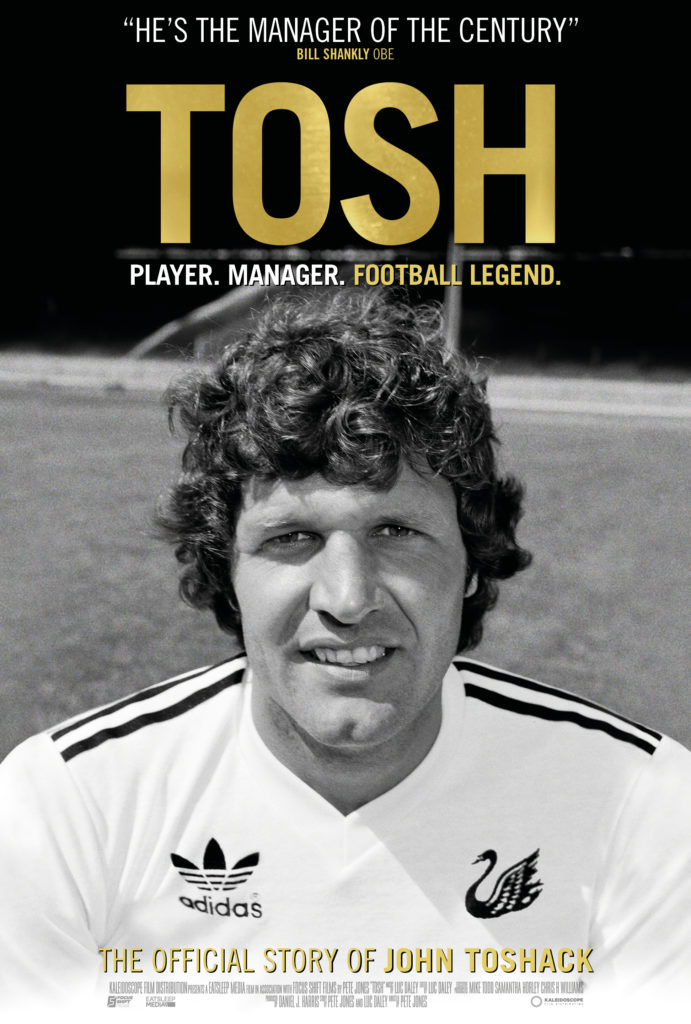 The definitive portrait of John Toshack: Welsh, Liverpool, and Swansea legend, and one of football's most inspirational figures.
Introducing the story of one of football's most inspirational figures: British legend and globally renowned coach, John Toshack. Relive the unbelievable story of a man who, after leaving European champions Liverpool in 1978, took on struggling Swansea City and guided them on a miraculous journey from the Fourth, to First division in the English league structure, in just four years. Discover how this passionate player and manager galvanised a side, and a city, before achieving multiple successes coaching worldwide – from Spain's Real Madrid, Real Sociedad, and Deportivo, Turkey's Besiktas, France's Saint Etienne, Morocco's Wydad Casablanca, and even the Macedonian National team – in a spectacular career spanning 40 years.
A must-see documentary for football fans worldwide, TOSH features exclusive interviews from Toshack himself, and players including Alan Curtis, Wyndham Evans, Nigel Stevenson, David Giles, Ian Callaghan, Leighton James, Danny Bartley, Neil Robinson, Dzemal Hadziabdic, and close relatives of club heroes Robbie James and John Charles. Providing emotional insights from the perspective of Swansea and Liverpool fans alike are club secretary Carol Fowler Sayle, writers Dave Brayley, John Burgum and Darren Chetty, photographer Martin Johnson, rugby legend Sir Gareth Edwards, and comedian John Bishop.
Producer: Daniel J. Harris
Cast: John Toshack, Alan Curtis, Wyndham Evans, Nigel Stevenson, Sir Gareth Edwards