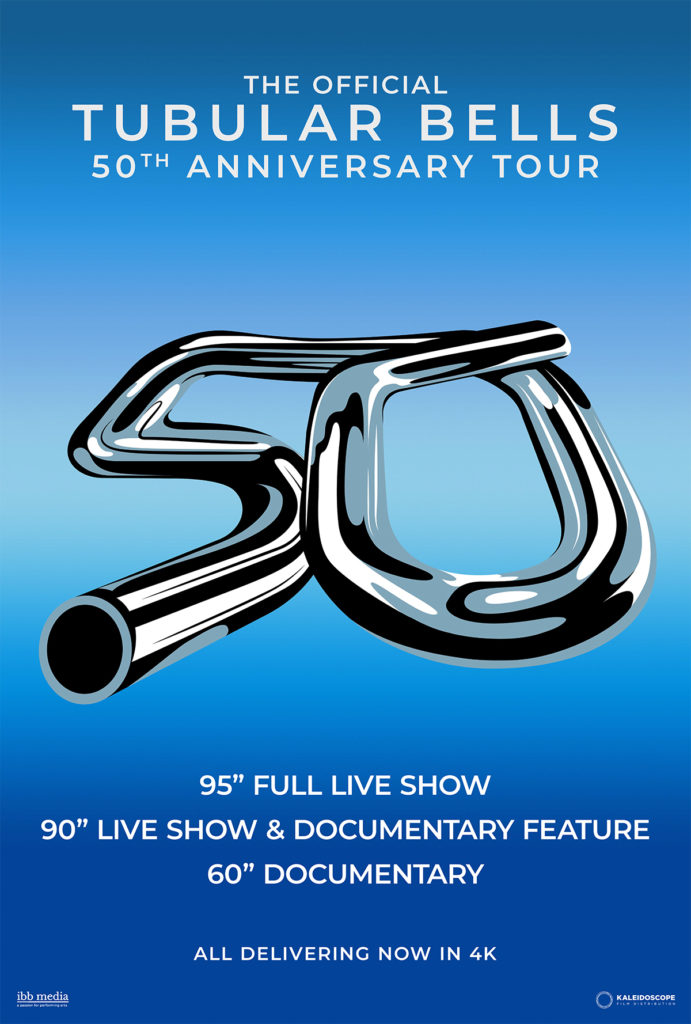 Tubular Bells 50th Anniversary Tour
A captivating behind-the-scenes documentary and stunning live show recording in incredible 4K, celebrating the 50th anniversary of the best-selling instrumental album of all time, Mike Oldfield's iconic Tubular Bells.
Mike Oldfield's iconic Tubular Bells took the world by storm when it launched in 1973, and nearly 50 years on continues to sell over 100,000 albums per year, with a total of 17.5 million copies sold worldwide and 18 million streams.
In preparation for the 50th anniversary celebration in 2023, this fascinating feature, narrated by award-winning actor Bill Nighy, uncovers the history behind the music with raw emotion and drama. This rich story is brought to life by celebrity interviews from the likes of Mike Oldfield, Robin Smith, Tom Newman, Richard Branson and Yaron Lifschitz, and more. Also included is an incredible full 4K recording of this year's live show at London's world-famous Royal Festival Hall, with Samuel West as MC, star of The Crown, The Gentlemen, and Darkest Hour.
The following are confirmed for delivery:
95″ Full Live Show
90″ Live Show and Documentary Feature
60″ TV Documentary / DVD Special Content
Cast: Mike Oldfield, Richard Branson, Robin Smith, Tom Newman, Yaron Lifschitz