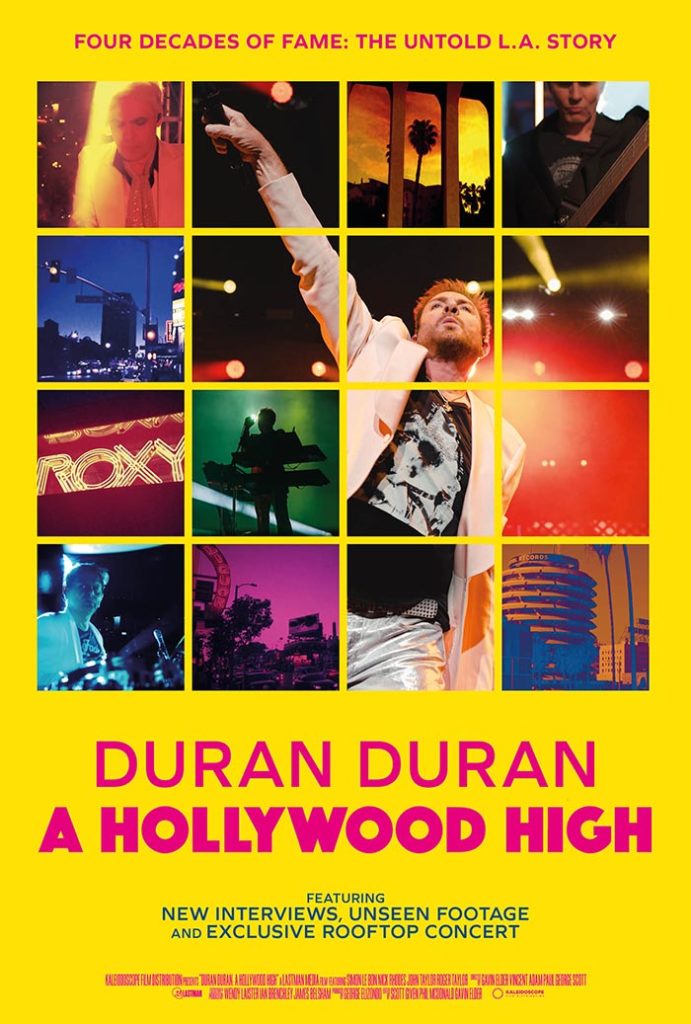 Duran Duran: A Hollywood High
A show-stopping, feature-length docu-concert with exclusive new interviews, unseen archival footage and behind-the-scenes video.
Duran Duran: A Hollywood High explores the band's four-decade-long career, their ongoing love affair with the city of Los Angeles, and the band's meteoric rise to fame.
Marking 40 years of chart-topping success, with over 100 million records sold worldwide, 21 Billboard top 40 records, and an induction into the Rock and Roll Hall of Fame to name a few achievements, this fascinating feature also includes a stunning rooftop set filmed live at The Aster in Hollywood, providing an opportunity for fans across the globe to share a unique live experience from a front-row perspective, and partake in a true celebration of one of the most influential and successful music groups of all time.
Director: Gavin Elder, Vincent Adam Paul, George Scott
Producer: Wendy Laister, Ian Brenchley, James Belsham
Cast: Simon Le Bon, Nick Rhodes, John Taylor, Roger Taylor
Production Year: 2023 (Complete)