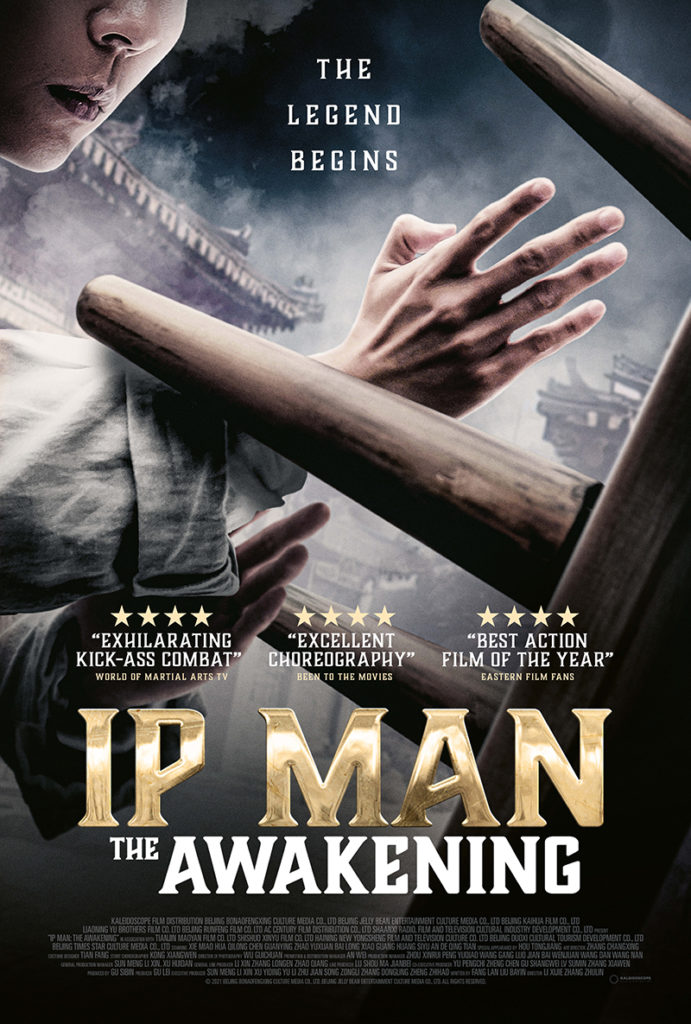 In this action-packed origin story of the legendary martial arts master, Ip Man fights for survival against a powerful gang.
After leaving his home town for a new life in Hong Kong, a young Master Ip intervenes in a kidnapping attempt, unintentionally igniting a turf war with a ruthless human trafficking ring. In retaliation, the gang kidnaps one of Ip Man's close friends, leaving him with no choice but to challenge the group's notoriously brutal boxing champion head-on.
A brand-new entry in the landmark film franchise based on Bruce Lee's legendary teacher, Ip Man: The Awakening is a fresh story in the action-packed martial arts saga – a tightly choreographed, fight-filled spectacle headlined by Miu Tse, the young star of Jet Li classics, Legend of the Red Dragon and The Enforcer.
Director: Li Xi Jie, Zhang Zhu Lin
Cast: Miu Tse (Legend of the Red Dragon, The Enforcer), Chen Guan Ying, Zhao Yu Xuan, Hao Yan Fei
Production Year: 2022 (Complete)