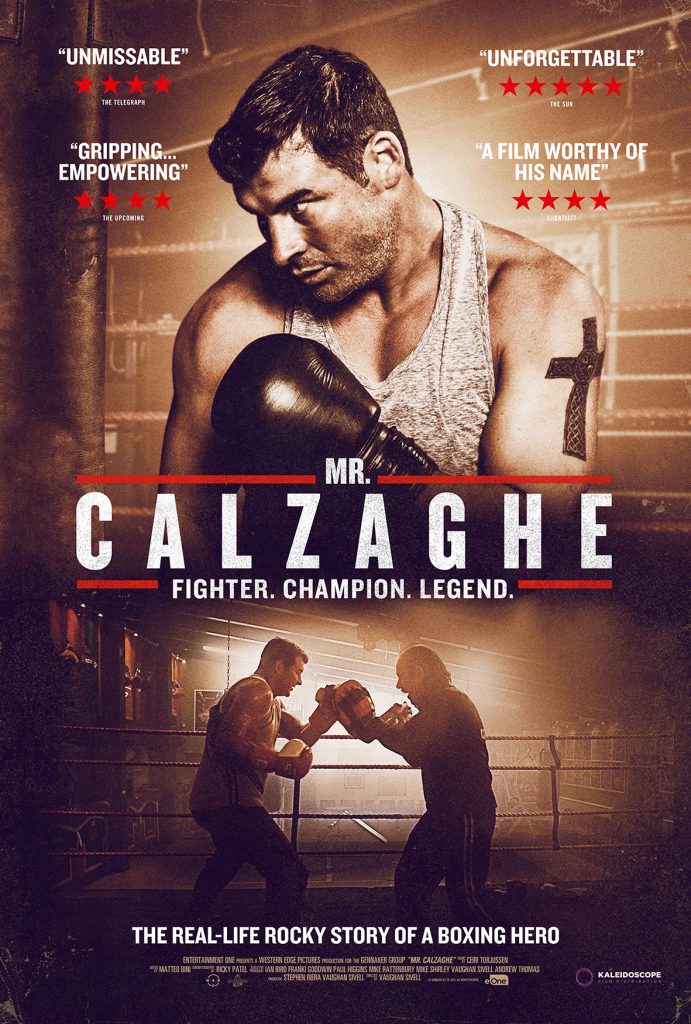 The incredible story of Britain's greatest boxer, Joe Calzaghe, and the unique relationship with his father and trainer, that created a multiple world-champion.
From humble beginnings in Wales to taking on the world, Mr. Calzaghe is the extraordinary real-life Rocky story of British boxing legend: Joe Calzaghe. Through sheer grit and determination Joe and his coach and father Enzo, travelled across the globe. From Cardiff to Las Vegas, diving in head-first and tackling the brutal world of boxing without compromise, Calzaghe would defeat the finest of American boxers and prove he really was a force to be reckoned with.
An incredible story told in their own words and featuring contributions from multi-time world champions Chris Eubank, Mikkel Kessler and Mike Tyson, plus Hollywood icon, Michael J. Fox, Mr. Calzaghe is not only the exhilarationg and pulse-pounding account of a fantastic career, but a moving celebration of the unique bond between a father and son which created a sporting hero.
Director: Vaughan Sivell (Prevenge, The Canal, Pistorius)
Producer: Stephen Riera (Narcopolis), Vaughan Sivell
Cast: Joe Calzaghe, Enzo Calzaghe, Chris Eubank, Mikkel Kessler, Mike Tyson, Michael J. Fox