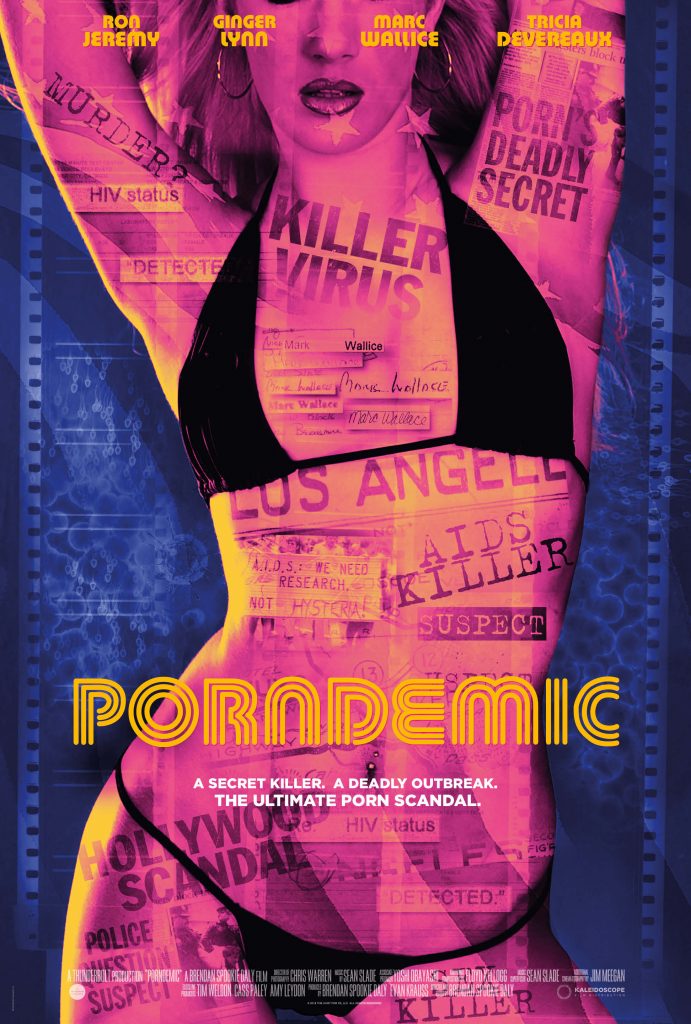 California, 1998: A deadly scandal rocked the adult film industry. This is the shocking inside story, as told by the stars who experienced it.
The adult film industry by the mid 90's had undergone a profound cultural shift, rising to total acceptance in societies eyes, with an exclusive network of stars making more money than they ever imagined. A family of rejects and rebels living a dream life. An endless hedonistic party culminating in their own Film Festival – the Cannes Hot D'Or. But it was a dream world that was about to come crashing down when five of the most successful female performers succumbed to the deadly new illness – AIDS. In a desperate race against time, key figures in the industry began an investigation to find the elusive Patient Zero who was eluding the testing protocols, drawing them into a spider web of betrayal, cover-up and tragedy.
Featuring original and exclusive interviews from adult film performers Ron Jeremy, Ginger Lynn, Marc Wallice and Tricia Devereaux, as well as industry experts including Bill Margold, Mark Cromer, and Mark Kernes, this gritty, intimate, murder-mystery expose explores a deadly outbreak that posed a threat to the industry's very existence.
Director: Brendan Spookie Daly
Producer: Brendan Spookie Daly, Evan Krauss
Cast: Ron Jeremy, Ginger Lynn, Marc Wallice, Tricia Devereaux, Bill Margold, Mark Cromer, Mark Kernes