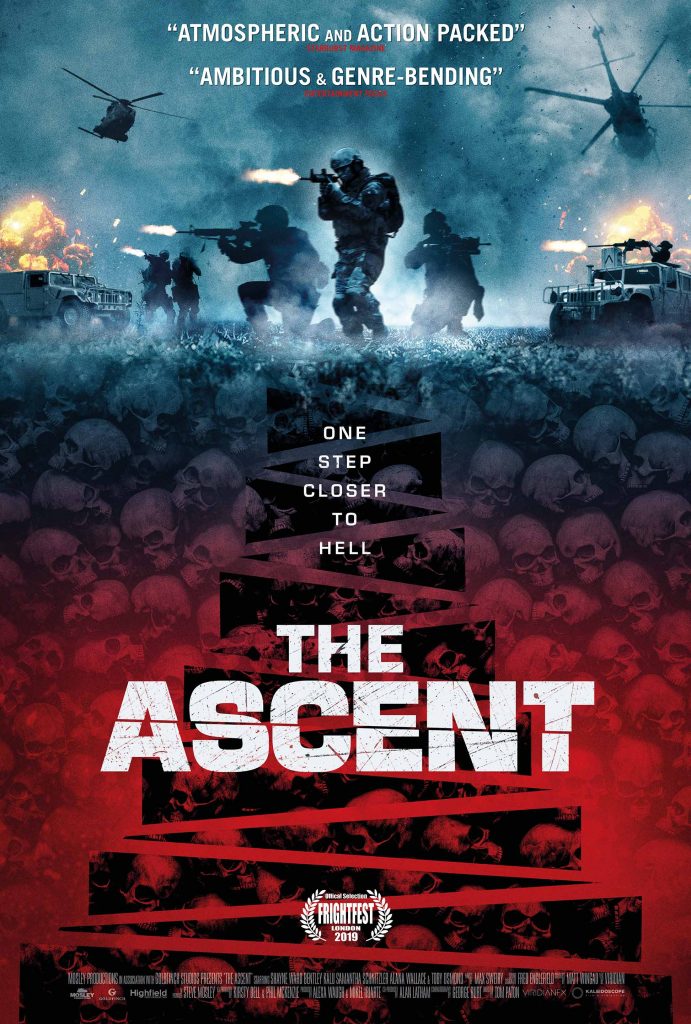 A group of war-weary soldiers are forced to confront their past sins in this genre-bending, action-packed, British horror.
Blending sci-fi, action and horror, complete with bone-crunching fight sequences, time travel and existential dread, The Ascent follows a black ops team who find themselves trapped in a terrifying, never-ending stairwell.  Forced to climb or die, the group soon come face to face with their past sins in a desperate fight for survival.
Directed and written by Tom Paton (Black Site, Redwood), and from the producers of Killers Anonymous and Solis, The Ascent stars Shayne Ward – star of one of the UK's most popular TV shows, Coronation Street – alongside Toby Osmond (Game of Thrones), Sophie Austin (Call the Midwife), Alana Wallace (Black Site), Matt Malecki (Hurricane), Simon Meacock (Fantastic Beasts: The Crimes of Grindelwald)  and Bentley Kalu (Wonder Woman).
Producer: George Burt, Alexa Waugh
Cast: Toby Osmond (Game of Thrones), Simon Meacock (Fantastic Beasts: The Crimes of Grindelwald), Bentley Kalu (Wonder Woman)