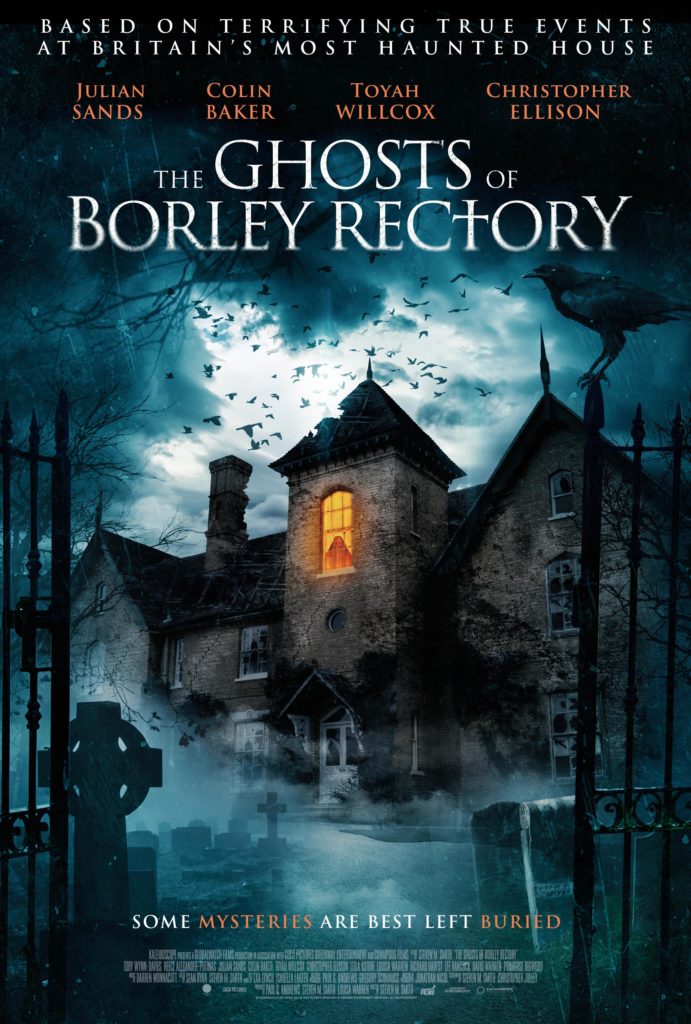 The Ghosts of Borley Rectory
A supernatural horror based on terrifying true events: a hopeful paranormal investigator attempts to illuminate the truth behind Britain's most haunted house, with chilling consequences.
1937, Essex, England. Given an opportunity to investigate the most haunted house in England, leading British paranormal investigator, Harry Price, is given the keys to the infamous Borley Rectory for six months, hoping to discover the truth behind the hauntings, strange sounds and apparitions that have plagued the abandoned property and surrounding area for over 500 years.
Director: Steven M. Smith (The Haunting of Borley Rectory)
Producer: Paul G. Andrews (Juliana & the Medicine Fish, Boogie Man) , Steven M. Smith (The Haunting of Borley Rectory, Doll House), Louisa Warren (Vengeance of the Leprechaun, Virtual Death Match)
Cast: Julian Sands (A Room with a View, Arachnophobia), Colin Baker (Doctor Who), Toyah Willcox (Invasion Planet Earth), Christopher Ellison (We Still Kill the Old Way, Ransom), Toby Wynn-Davies (Nefarious), Leila Kotori (Human)