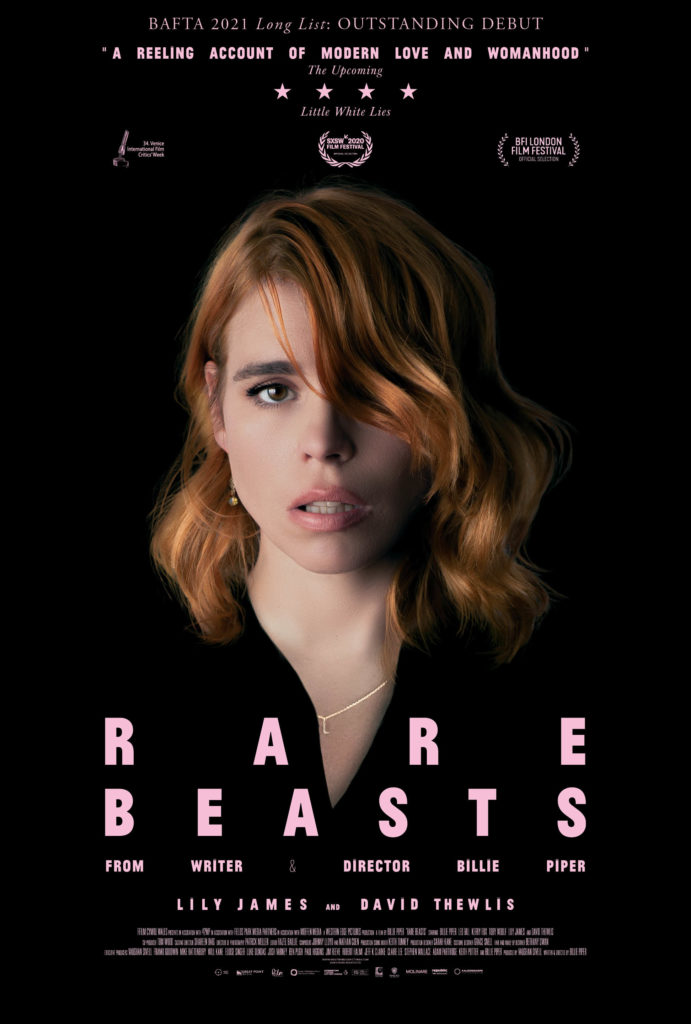 The directorial debut from award-winning British actress Billie Piper; a unique, unhinged romantic comedy.
Career-driven, single mother, Mandy, is a modern woman in a crisis. Raising a son in the midst of a female revolution, mining the pain of her parents' separation and professionally writing about a love that no longer exists, she falls upon a troubled man, the charming, religious, traditionalist Pete, who is searching for a sense of worth, belonging and 'restored' male identity.
A unique, unhinged romantic comedy, Rare Beasts is dark and spirited and funny. It is also a fascinatingly personal comment on the price of modern feminism by one of the UK's most famous women.
Cast: Billie Piper (Doctor Who, Penny Dreadful, I Hate Suzie), David Thewlis (Anomolisa, Wonder Woman, Fargo TV-series), Lily James (Yesterday, Rebecca, Dig)