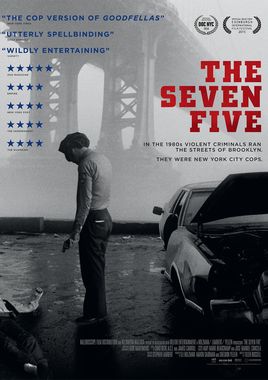 Meet the dirtiest cop in NYC history. Michael Dowd stole money and dealt drugs while patrolling the streets of 80s Brooklyn.
In the late 1980s and early '90s Brooklyn, NY was the murder capital of America and ground zero for the crack cocaine epidemic. One man led his crew on a rampage through the streets of East New York, robbing dope dealers at gunpoint, stealing countless kilos of cocaine and hundreds of thousands dollars in cash. He was a New York City cop. This is his story – a high-octane documentary thriller about Michael Dowd, the dirtiest cop ever. His arrest in 1992 led to the largest police corruption scandal in New York City history.
It all began in a Brooklyn precinct known as The Seven Five.
Producer: Eli Holzman, Aaron Saidman & Sheldon Yellen
Cast: Michael Dowd, Ken Eurell, Walter Yurkiw, Chickie