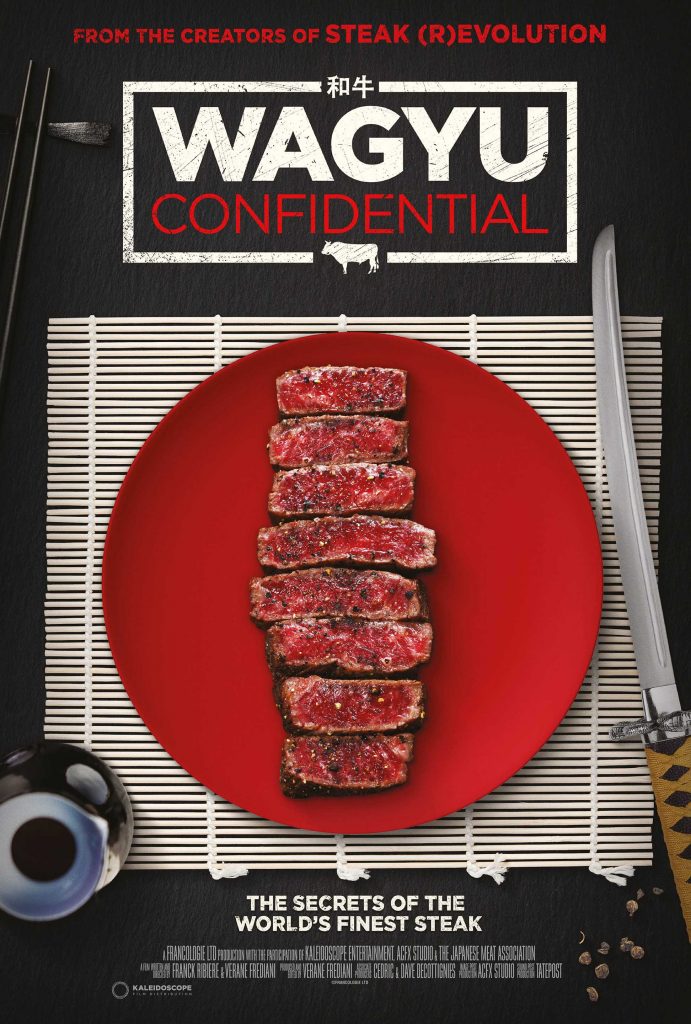 From the creators of the acclaimed documentary, Steak (R)evolution, a new documentary exploring every foodie's favorite meat: Steak!
Presented by renowned French gourmet, Franck Ribière, Wagyu Confidential, is light in tone and delicately framed, and is served with a generous portion of warm affection for a fascinating culture and its ongoing food love-affair. The feature visits contrasting farms, butchers and chefs across different prefectures who share the same passions – for the finest meat, for good food, for close friends and for beautiful Japanese terroir and cuisine.
Interviews with three-starred Michelin chefs, movie stars and renowned foodies, will shine a light on the legend that is Wagyu, and dispel the innumerable myths around it. It's time to discover how a country that previously banned the consumption of meat from animals with four legs, has become a true mecca for meat lovers the world over.
Director: Franck Ribière, Vérane Frédiani
Producer: Vérane Frédiani, Franck Ribière
Production Year: In Post-Production | Delivery Q2 2021