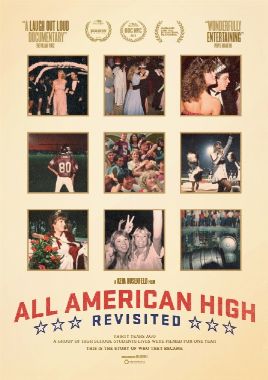 All American High Revisited
Reminiscent of a real life The Breakfast Club, filmmaker Keva Rosenfeld revisits his uncensored and hilarious 1985 account of the American High School.
In 1984-before cell phones, the web, and reality TV, a young director set out to document a year in the life of a typical California high school. The result was "All American High", an unusually honest and humorous look at 80's teen life. The Hollywood Reporter found it "fascinating and insightful" and The Village Voice called it "a laugh out loud documentary". Told through the eyes of a visiting foreign exchange student, the film presents an uncensored view of senior year in the era of big hair, punks and parachute pants. After the original film, many of the original subjects appear in new segments, revisiting one of the most memorable chapters in their lives.