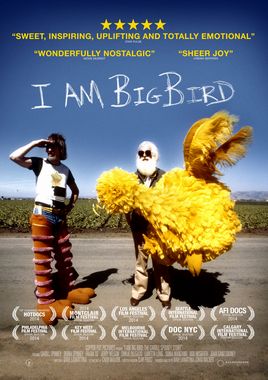 Caroll Spinney has been Sesame Street's Big Bird and Oscar the Grouch since 1969… and at 80 years old, has no intention of stopping.
Combining compelling interviews with fellow puppeteer cronies and fascinating material from Caroll's personal archives, I Am Big Bird illuminates the dynamic portrait of an unknown man whose Sesame Street characters, Big Bird and Oscar the Grouch, have influenced generations of children.
An icon of popular culture for over 40 years, beak and feathers weaving a path through American history; Caroll's stories are the stuff of legend. And, as the yellow feathers give way to grey hair, it is the man, not the puppet, who will steal your heart.
Director: Chad N. Walker (Rio, Ice Age: Dawn of the Dinosaurs), Dave LaMattina
Cast: Caroll Spinney, Frank Oz, Jim Henson