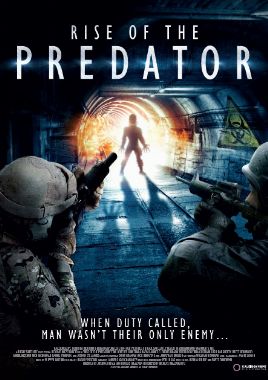 An elite special ops team get caught in a deadly game of cat and mouse with a mutant predator, in this tense action thriller.
When an elite team of private military operatives receive a lucrative contract for a new mission, they think it will be a simple in-and-out operation. A wealthy and powerful venture capitalist (Eric Roberts) has called in the Blackjacks to retrieve his top scientist from a secret energy research facility. To make matter worse, not only has he lost all contact with the labs, his highly-valued scientist holds the key to an unprecedented alternate fuel source.
Unique to this mission, the team are assigned a female psychic operative, Lisa Westbrook (Kristina Anapau), to help locate the target deep within the maze of the underground complex.
Upon arrival, however, the team is ambushed by a bloodthirsty, extra-dimensional creature, that has brutally mutilated the on-site security and staff. With their advanced tactical training rendered all but useless, the Blackjacks are forced to rely on their psychic guide and utilize a new brand of cognitive warfare if there is any chance of making it out alive.
Director: Nicolas Aaron Mezzanatto
Producer: Brett Donowho, Joshua Ringle
Writer: Nicolas Aaron Mezzanatto, Joshua Ringle
Cast: Kristina Anapau, James C. Burns, Tina Casciani, Eric Roberts, Rich McDonald