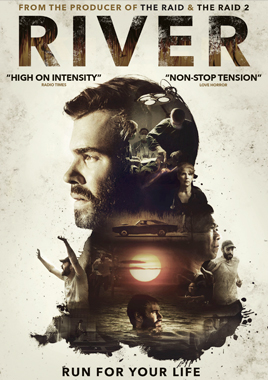 Accused of murder after intervening in the sexual assault of a young woman, an American volunteer doctor in Laos is forced to go on the run.
John Lake (Rossif Sutherland) is an American volunteer doctor working in southern Laos when one evening on his way home from a local bar, John intervenes in the sexual assault of a young woman and the violence quickly escalates.
When the victim's body is pulled out of the water the next day, all the evidence points to John, who quickly recognises the nightmare which awaits if he's captured by the local authorities, and realizes that his only hope is to reach the US Embassy. With no time to think and no one to turn to, he goes on the run.
Shot and edited with vigour, and propelled by Sutherland's exhilarating performance as a man fuelled by fear and guided only by instinct, River goes beyond the thrill of the chase and raises questions of justice, irreversible actions and indelible consequences.
Producer: Nick Sorbara, Marc Swenker, Mattie Do
Cast: Rossif Sutherland, Sara Botsford, Douangmany Soliphanh, Vithaya Pansringarm, Ted Atherton