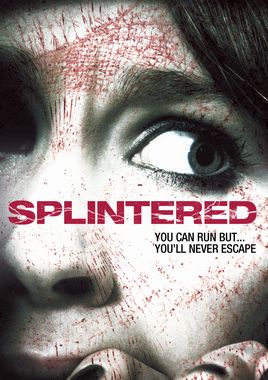 A party of teenage campers spend the night in the isolated Welsh countryside, and fall victim to a terrifying creature that roams the hillsides and kills for pleasure.  
Troubled teen Sophie drags her friends deep into the Welsh Forests in search of a local legend – a dangerous wild beast: half animal and half human that uses its cunning and strength to brutally kill for pleasure.
But when the beast leads Sophie and her friend, John, to an abandoned children's home, the hunters become the hunted as John is violently attacked and Sophie is locked up in an empty room.
Vulnerable, isolated and not knowing if she is being kept for food, pleasure or for an even darker reason by the vicious beast, Sophie must confront long forgotten mysteries from her past to discover the truth about her captor and ultimately, whether a path to freedom and survival is within her desperate reach…
Director: Simeon Halligan
Producer: Clive Parsons (Scum, Half Light)
Writer: Stephen Trimingham and Simeon Halligan
Cast: Stephen Walters (Batman Begins, Skins), Holly Weston (Filth & Wisdom), Sacha Dawin, Sadie Pickering